D COUPONS FOR YOUR NEXT PURCHASE


Sep 30, 2009 6:44 PM

NOW WHEN YOU PURCHASE A CD OR DVD, RECEIVE A COUPON FOR 5$ OFF YOUR NEXT $25 PURCHASE OR $10 OFF YOUR NEXT $50 PURCHASE!!!

ALSO ASK US ABOUT BUYING BULK STOCK AT A SIGNIFICANTLY REDUCED PRICE. CONTACT DGOMEZMENA@YAHOO.COM

XO,
AVENUE D
AVENUE DVD!!!! OUT NOW!!


Apr 18, 2008 8:01 PM

A Two Disc collection with some never before seen videos, (like Donkey Punch!) live footage, the entire first season of "Down on Avenue D," and loads of crazy extras!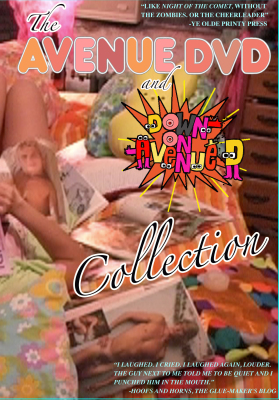 Own a piece of Avenue D memorabilia!


Apr 14, 2008 3:24 AM

Avenue D is auctioning off their old costumes to raise money for the World Wildlife Fund.

Visit our ebay store!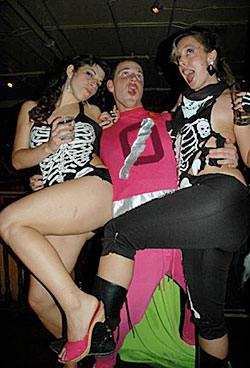 3 New CDs Now Available!


Jan 22, 2008 11:55 PM

Get the Box Set!!!


Let's at least go out.... with a BANG!!!!


Nov 19, 2007 4:06 PM

Dear family, friends, and fans,

We have some bad news and some good news to announce:

First, the bad news: as you may have already guessed: AVENUE D IS BREAKING UP.
It's been a great six years, (thanks to all of you) and we are ready to move on to new things.

Now the good news: We are going to have TWO FINAL SHOWS!!!!

Dec. 1st - Brooklyn, NY @ Area 51 which is also our BIRTHDAY PARTY!

Dec. 29th - Miami, FL @ Studio A

Even more good news: we will be releasing 3 CDs and a DVD along with our breakup.

"Grade D Beef" - a collection of our earliest (and raunchiest) songs including our first hit, "Hey Boy" which will also include a bonus CD:
"D Sides"- including our farewell "Landslide" cover

"Totally Magic" the album we made with Phiiliip, which includes such favorites as "Totally in Love" and "Pants Down" (featuring Tigra from L'Trimm)

Also, we will soon be releasing the "Avenue DVD" - a collection of our music videos, show videos, webisodes and more!!! Including videos by Grant Worth

Check the website www.avenued.com for updates on the upcoming shows and albums

also our current albums are now available on the iTunes store... and the new ones will be as well!

WE LOVE YOU!!! THANK YOU EVERYONE WHO EVER MADE MUSIC FOR US, MADE US OUTFITS, DANCED FOR US, PUT US UP, FED US, FLEW US OUT, HAD US PLAY THEIR SHOWS, DJ-ED OUR SONGS, DANCED TO OUR SONGS, MADE ARTWORK FOR US, BOUGHT OUR CDS, AND EVERYTHING ELSE!

we would be nothing without our friends!!!

LOVE LOVE LOVE LOVE LOVE,
Debbie D. and Daphne D.

Avenue D 4-EVA!!!!